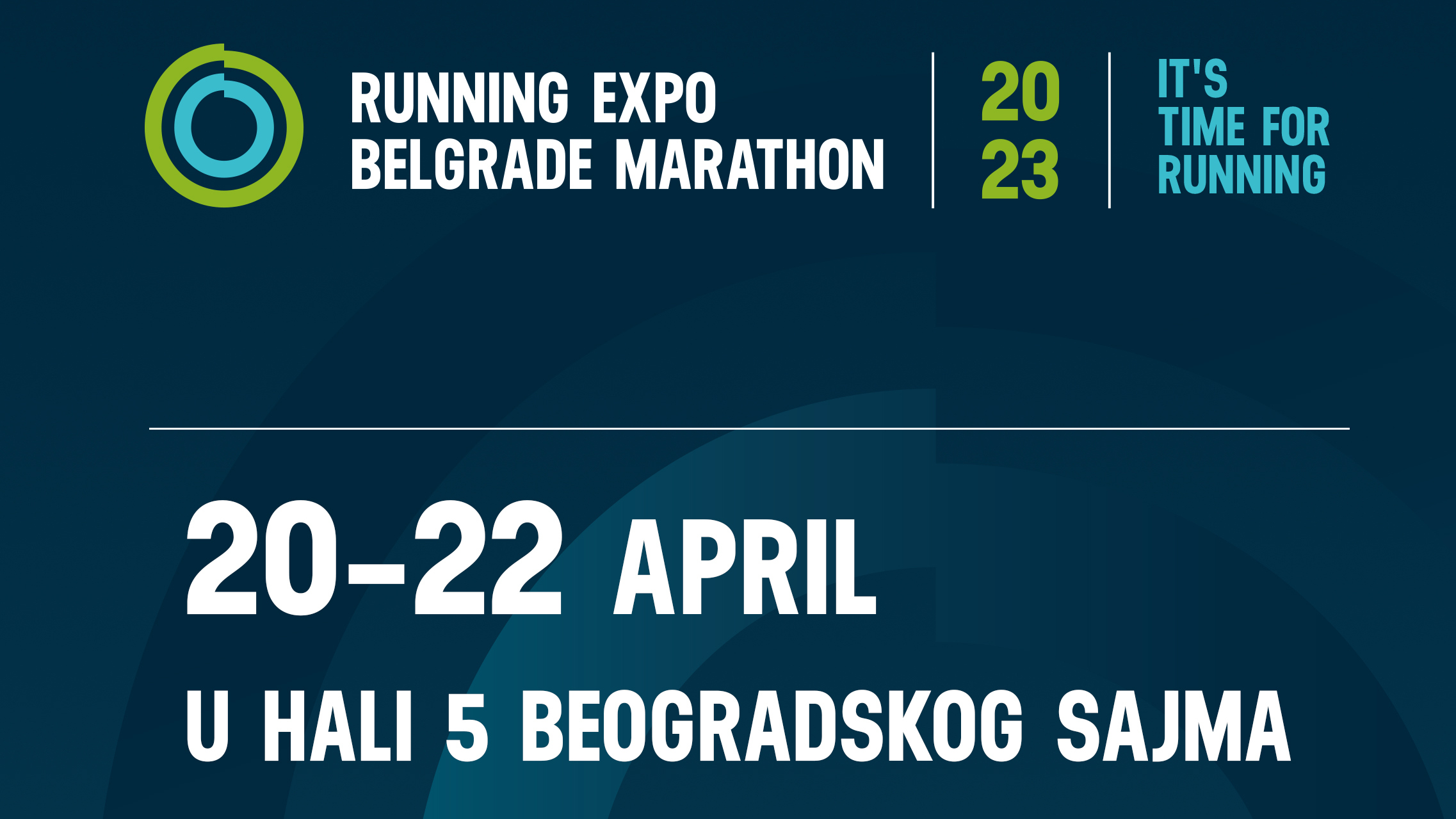 Three-day running EXPO organized by Belgrade Marathon at the Belgrade Fair
Thursday, 30. March 2023
It's running time
In anticipation of the 36th Belgrade Marathon, and following the example of the largest marathons in the world, the Belgrade Marathon will organize a three-day running fair as part of the event, called "Running EXPO Belgrade marathon – It's running time."
The running fair will take place on April 20, 21, and 22, 2023, in hall 5 of the Belgrade Fair. "Running EXPO Belgrade marathon" is also the first contact for runners with the event and the place where participants of the marathon pick up their race packets. For the participants of the 36th Belgrade Marathon, the traditional "Pasta party" will be organized on Saturday, April 22, 2023, the day before the marathon.
The running fair will provide runners, fitness enthusiasts, and visitors with all the information about the Belgrade Marathon, as well as other events organized by the marathon. The biggest marathons from the region have confirmed their participation. Visitors will also have the opportunity to see the latest sports equipment, supplements, as well as all other services offered by long-time partners of the Belgrade Marathon. Exhibitors will have a unique opportunity to showcase their equipment, services, or offers to both domestic and foreign marathon runners, athletes, and fitness enthusiasts.
The Belgrade Marathon pays great attention to educating runners about all aspects of healthy physical activity and promoting sports and a healthy lifestyle. In this regard, in hall 5 of the Belgrade Fair, all visitors will have the opportunity to attend interviews and panel discussions with eminent experts, doctors, trainers, sports workers, and athletes every day. The topics we will address are: How to prepare for a marathon, Mental strength of marathon runners – advantages and disadvantages, Motives for participating in marathons, Most common injuries of runners – prevention and treatment, Is a marathon a pleasure or a sacrifice, and many others.
The Serbian Fitness and Recreation Association will organize public training sessions every day from 6-8 pm, and we can expect a full-day entertainment program and public performances that will take place on the main stage during all three days of the Expo, numerous activations and quizzes for visitors, as well as games for children.
All interested companies who want to participate as exhibitors at the running fair "Running EXPO Belgrade marathon" can get all the necessary information via email at expo@bgdmarathon.org.
The Belgrade Marathon is the largest sports event in Serbia, and this year we expect its 36th edition. Due to its long tradition, massiveness, and potential, the Belgrade Marathon has been declared an event of special importance for the city of Belgrade.