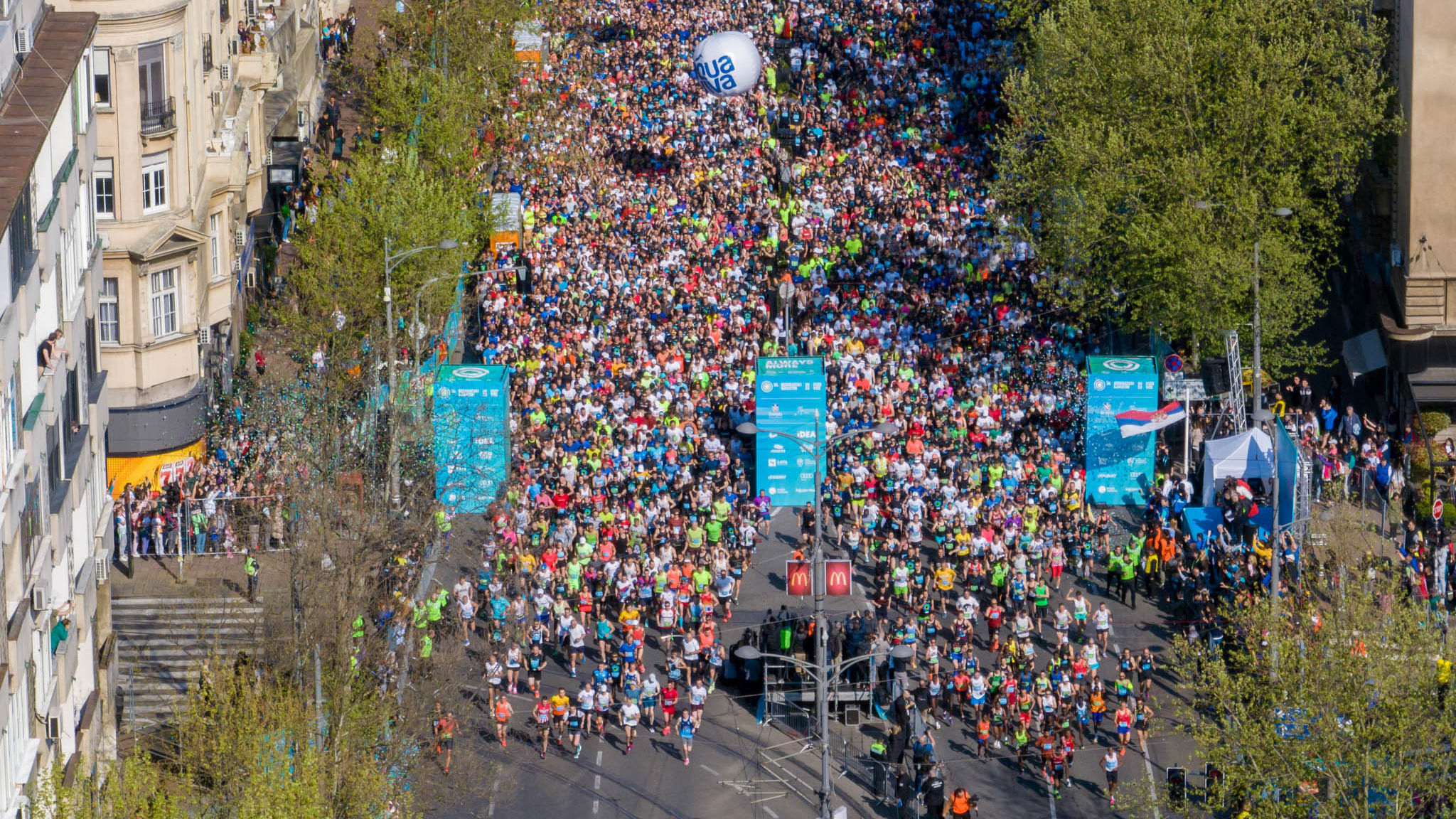 The 37th Belgrade Marathon is scheduled for April 28, 2024.
Tuesday, 30. May 2023
"Day after the completion of the 36th, we have started preparations for the 37th Belgrade Marathon," says Darko Habuš, the director of the largest sports event in Serbia.
The Belgrade Marathon not only broke the record this year in terms of the number of participants but also pushed the boundaries in terms of organization. The running movement in Serbia has shown its full size, and with the accompanying events, the Belgrade Marathon has proven to be much more than a sports event and rightfully holds the status of a significant event for the city of Belgrade.
However, what set apart the 36th Belgrade Marathon from all previous ones is its socially responsible and charitable character. In two weeks, we can expect the now traditional event of the Heroes of the Belgrade Marathon, where we honor those who have achieved a remarkable feat and completed one of the Belgrade Marathon races:
"In collaboration with the charitable organization BELhospice, we have raised 64 thousand euros in assistance for oncology patients and children diagnosed with incurable diseases. Additionally, we have influenced the awareness of the youngest and the older ones not to turn away from people with disabilities, migrants, and all those who are somehow vulnerable, because they were all with us on the track. We have also raised children's awareness of the importance of environmental protection through educational workshops during the races," explained Habuš.
The Chief Operating Officer of the Belgrade Marathon particularly emphasized that the medical part of the organizing team did a fantastic job by implementing positive experiences from the world's largest marathon races:
"The running conditions were extremely challenging due to high temperatures that are not favorable for half-marathon and marathon runners. However, the medical care for all participants was flawlessly executed with significant assistance from emergency medicine and Red Cross volunteers. We had two field hospitals right on the track, so despite the increased number of interventions, we completely relieved the systems of city services, and all runners received proper medical treatment," highlighted Habuš.
Preparations for the 37th Belgrade Marathon are already underway, and it will be held on April 28, 2024: "We will make an effort to introduce some novelties in the upcoming years, just like we did this year. We will continue to focus on the runners, but we want the marathon to be accompanied by rich entertainment content. We aim to unite the region through this event, host as many foreigners as possible, and elevate the quality of the races in terms of competition," concluded Habuš.