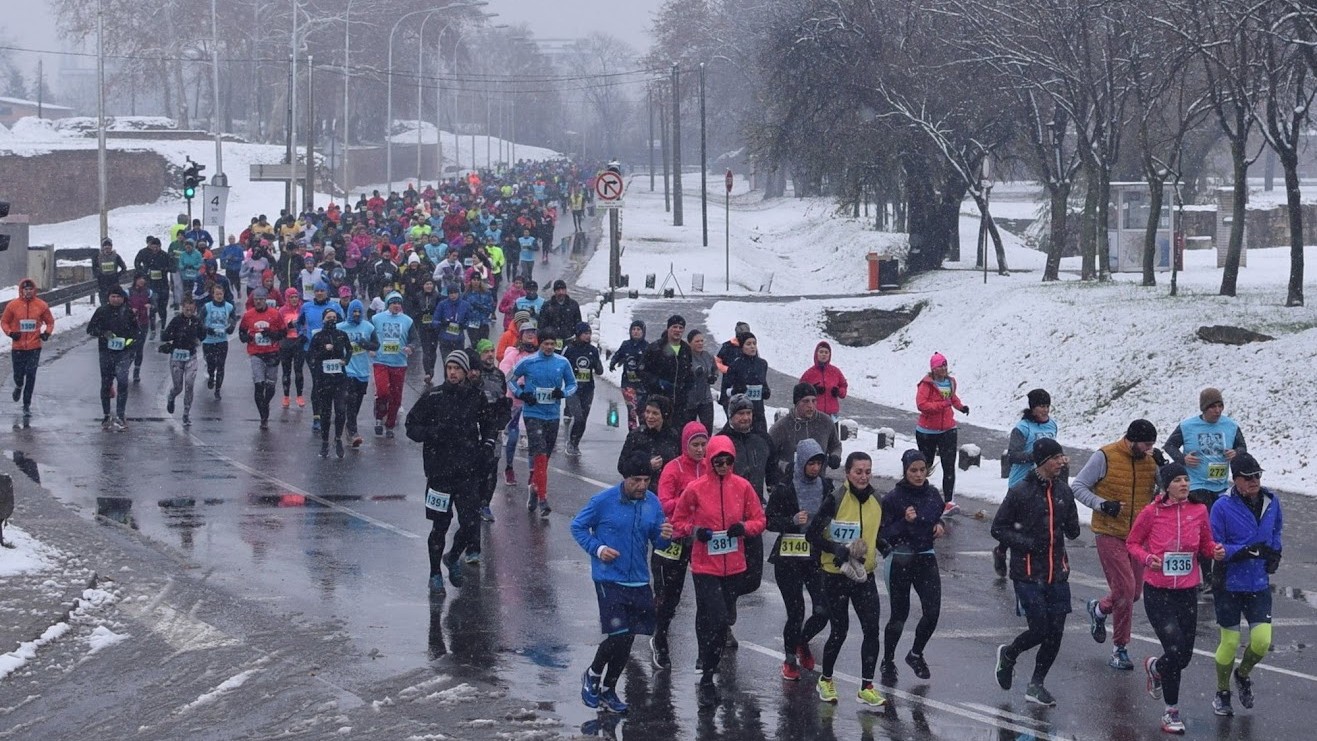 Sign up for 3. Autumn Belgrade Half Marathon
Thursday, 27. October 2022
Registrations for the autumn, the third consecutive Belgrade Half Marathon are officially open! All runners who want to use the opportunity to finish the racing season in style and show that they can "Always more", are invited to Sunday, 27. November 2022 will be part of the now traditional race through the central streets of Belgrade, get to know the Serbian capital better and try to break their own records.
In frame 3. Two races of the Belgrade half-marathon are organized: the Belgrade half-marathon with a start in the city center and a route that leads through the Old Town to New Belgrade and back, and a 10km race with a route that covers the center of Belgrade.
In addition to these two competitive races 3. The Belgrade half-marathon will be embellished and completed by the Sava Osiguranje Family Run, with a 2.5-kilometer route and it is intended for all people of good will who want to create healthy habits for their children from an early age.
The start of the Belgrade half-marathon and the 10k race will be in front of St. Mark's Church at 10 a.m., and the Sava osiguranje family race will start at 10:15 a.m., from the same place.
Registration is possible through the Belgrade Marathon website, at the link https://bgdmarathon.org/3-beogradski-polumaraton/?lang=en and the registration fee is 2390 dinars (22 euros). Applications are open until the 23rd. November 2022 years.
Join us on November 27, 2022. to finish this year's racing season in the best way, to wait for spring and 36. Belgrade Marathon and let's all together send the most beautiful postcard from Serbia to the world.