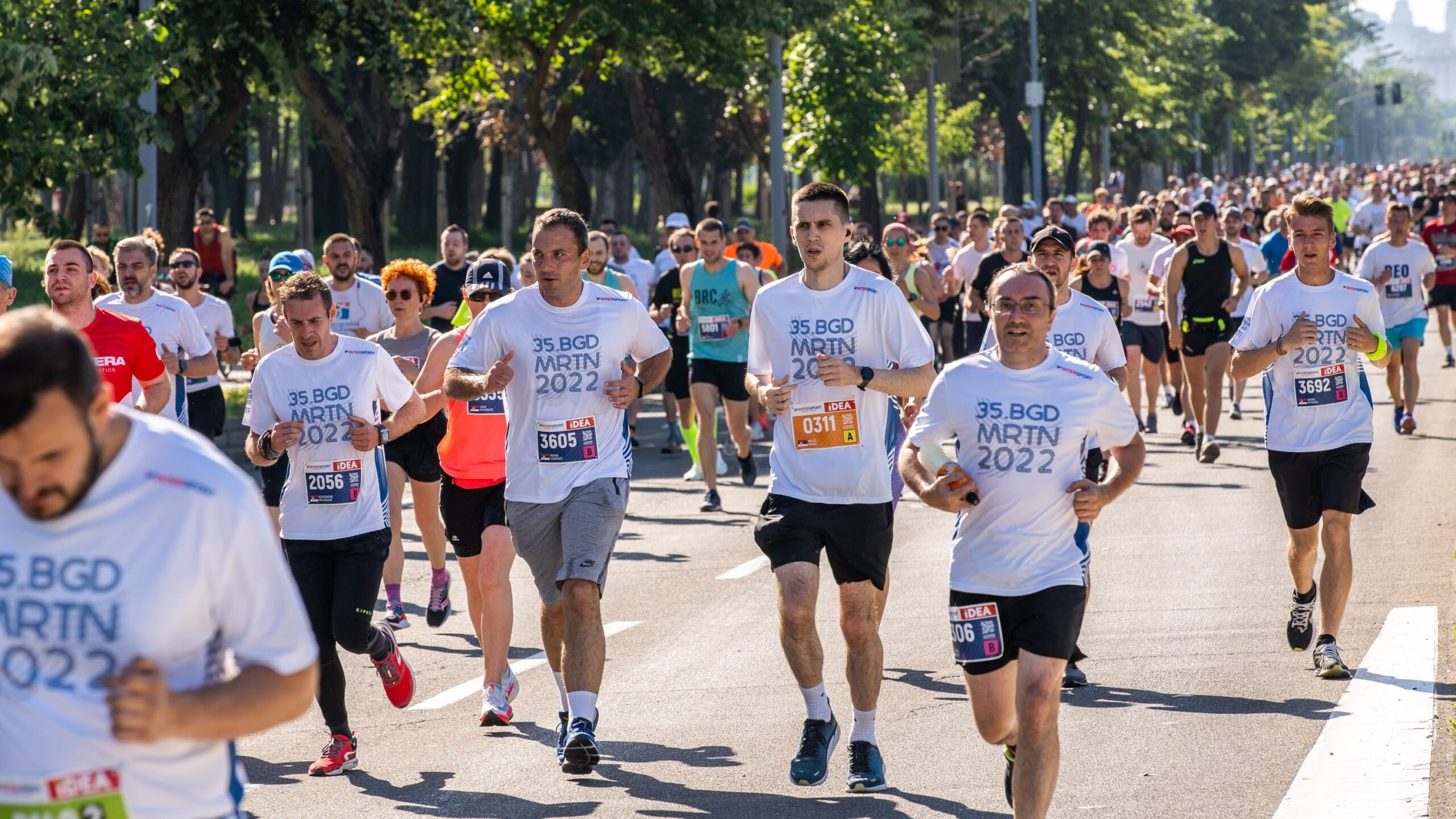 Opening of applications for the 36. Belgrade Marathon on Wednesday the 28th. December 2022 years
Monday, 26. December 2022
In anticipation of the New Year and Christmas holidays, we summarize the year behind us and make plans for everything we want to achieve in the new year. In anticipation of the holidays, we give ourselves and our loved ones gifts and wish each other nice things.
In anticipation of the New Year, the Belgrade Marathon wanted to please all running fans with the information that on Wednesday, the 28th December 2022 applications will be open for the 36th Belgrade Marathon, the event with which most marathoners start their racing season, after winter preparations.
The most numerous sports event in our country, the 36th Belgrade Marathon, is scheduled for April 23, 2023. Sign up or gift participation to someone you care about and set your goals high in the New Year. Some of you will run a longer distance than last year, someone will break their record, we will motivate someone to participate for the first time, and we will all enjoy together on the streets of Belgrade in a good atmosphere and beat ourselves! In accordance with our slogan "Always more!", we expect to be more and more numerous every year, to break records together, but also for the cheering of our Belgraders to be something that everyone will talk about for days after the marathon.
In the coming days, expect more information about prices, conditions of sale and how to apply.
SAVE THE DATE
Wednesday, 28.12.2022.
Belgrade Marathon
Always more!