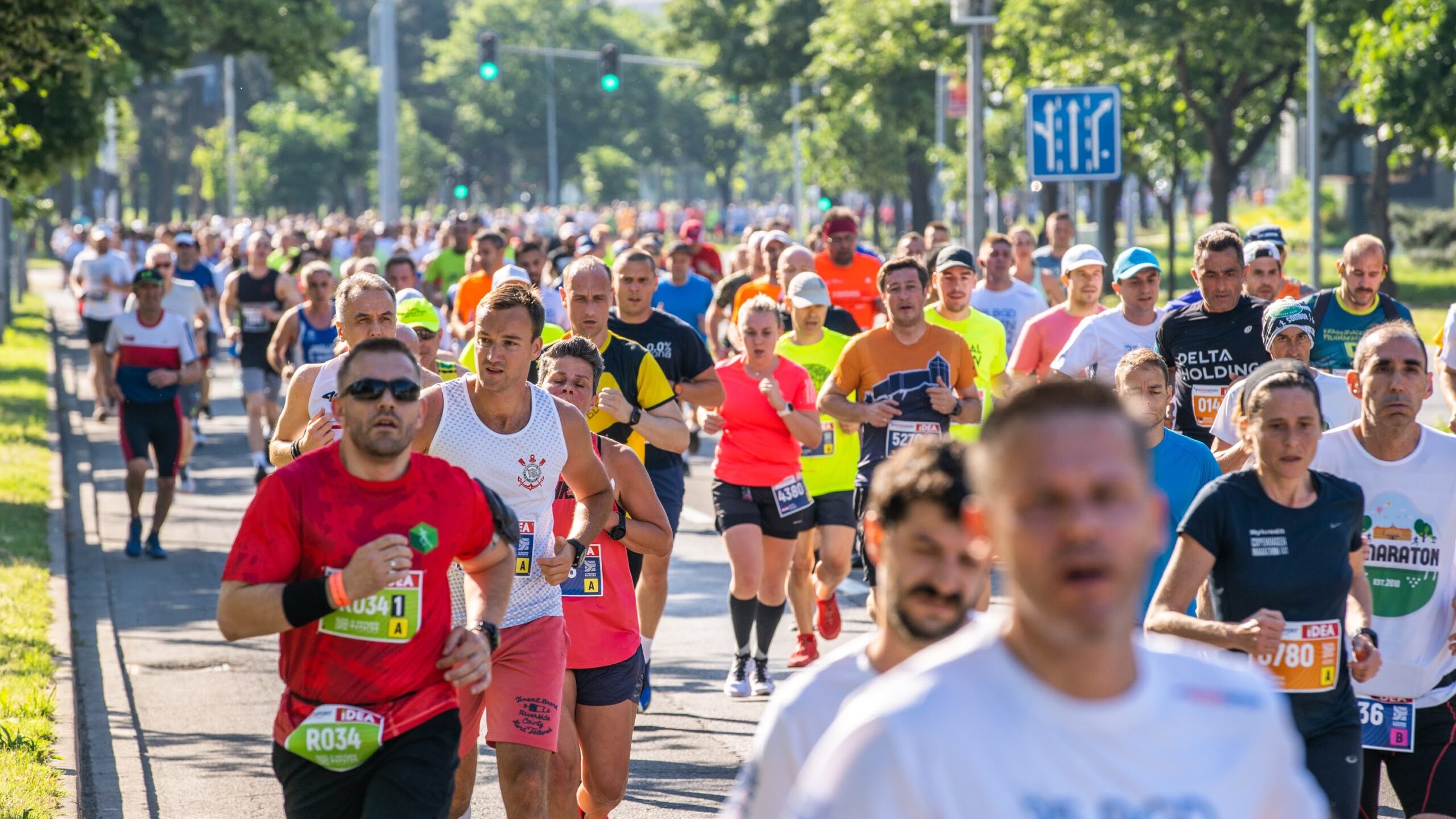 One month to go until the 36th Belgrade Marathon
Thursday, 23. March 2023
There is exactly one month left until the largest sports and running event in our country, the 36th Belgrade Marathon, which will be held on Sunday, April 23, 2023, starting at 9:00 am in front of the St. Mark's Church.
We can expect a spectacle on the streets of Belgrade, judging by the fact that the number of participants has already exceeded last year's with one month left until the marathon, and we can expect a record-breaking number of participants in the event that we all celebrate as a holiday of sports, friendship, and socializing.
In addition to the half-marathon race of 21 km and the marathon of 42 km, which will also host the national championship, a new addition for all participants is the 10 km race. It was created as our desire to enable those who may not have prepared enough or started their preparations late, to have the opportunity to participate in the Belgrade Marathon and run a distance that is not too demanding. Also, our wish is to encourage those who now run 10 km to raise the bar even higher next year and prepare for the half-marathon, and later for the marathon, in accordance with the slogan of the Belgrade Marathon "Always more".
At the 36th Belgrade Marathon, we can expect around twenty elite athletes from Kenya, Ethiopia, Rwanda, and Morocco with personal best times under 2:10, which is the course record of the Belgrade Marathon. Although the Belgrade Marathon course is one of the more demanding ones, if the weather serves us well, we can expect a course record to be broken.
The Aqua Viva Race of Joy is organized to the great pleasure of recreational participants of all ages and categories, but also to a large number of families who will run or walk the 2.3 km course. As always, it will have a manifestation and humanitarian character, and will bring together a large number of organizations that fight for beautiful goals in areas such as social community relations, environmental protection, promoting the importance of assistance and donation to individuals or groups in need. Starting this year, the Red Cross organization will be deployed throughout the marathon course on electric scooters to be quickly available to all our participants. Sava Insurance will ensure the safety of every race participant, as the safety of participants is our top priority. Applications are open until April 19, 2023, and if you have not yet applied, take the opportunity to secure the registration fee at favorable conditions, as the participant package price of 4190 RSD (35 EUR) is valid for seven more days, until March 31, 2023.