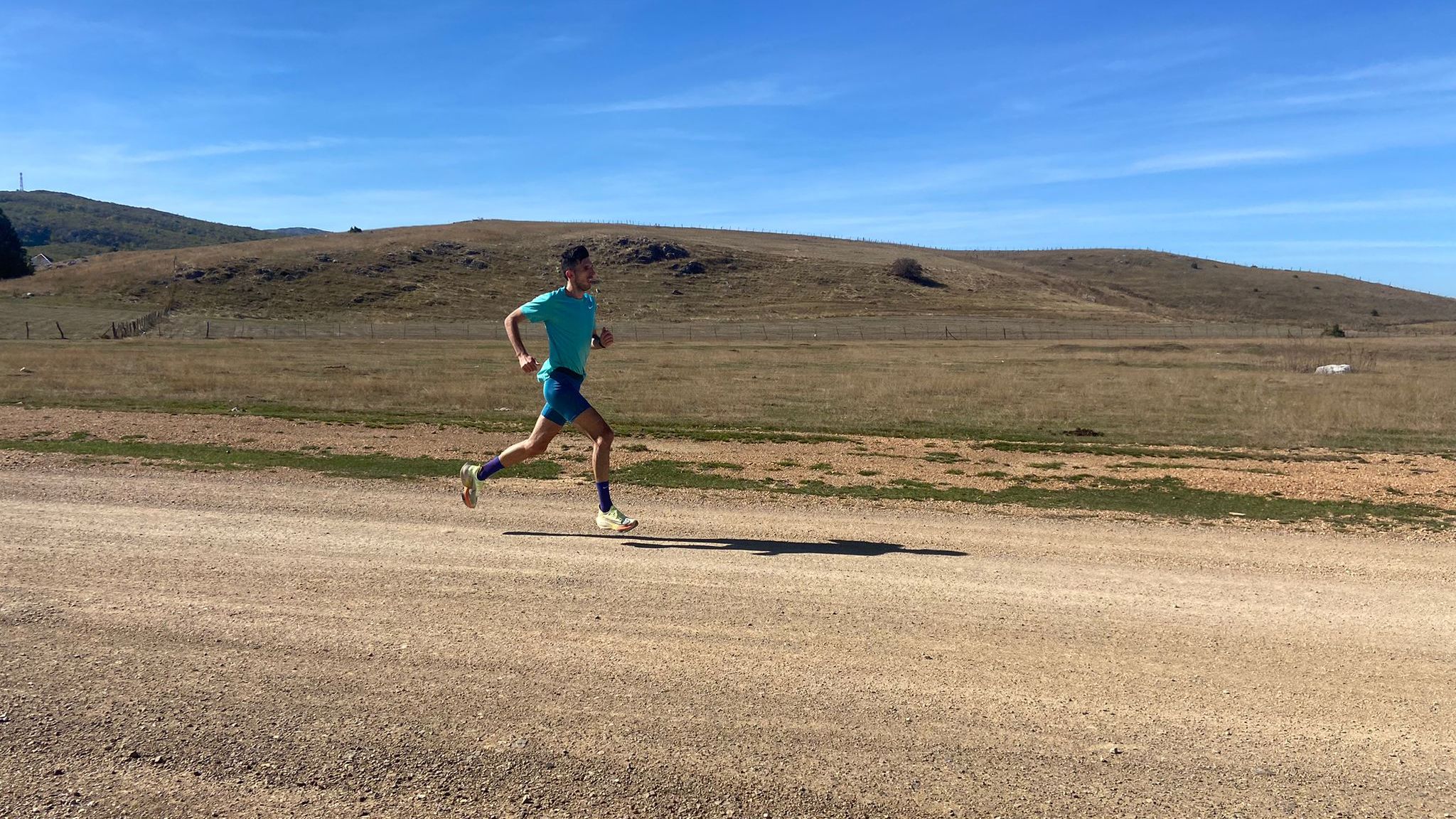 Elzan Bibić: I'm aiming for the national record at the Belgrade Half Marathon
Thursday, 09. November 2023
Elzan Bibić, a representative of Serbia, will be one of the most prominent names at the 4th Belgrade Half Marathon, taking place on November 26 on the streets of our capital city.
Trka na 21,095 kilometara u organizaciji Beogradskog maratona biće još jedna prilika za momka iz Novog Pazara da pokaže neverovatan kvalitet koji poseduje na srednjim i dugim prugama. Ove godine je osvojio bronzanu medalju na 3000 metara na Evropskom prvenstvu u dvorani, a onda je u sezoni na otvorenom srušio državne rekorde na 1.500 i 3.000 metara Dragana Zdravkovića, koji su bili stari preko 40 godine.
The Belgrade Half Marathon will be the second race at this distance for Elzan Bibić.
"Last year, I ran 21 kilometers in Novi Pazar and achieved a time of 63:58 minutes, which I think is quite solid. I still don't plan to switch to half marathons and marathons, but since I'm in the part of the season when basic preparations are being done, I'm trying to run this longer distance once a year," emphasized Bibić.
That's why November 26 is, in a way, an ideal date for the representative of Serbia.
"It will be a good test at the right time for many obligations that await me in the next season. I come to Belgrade with great ambitions. The goal is to try to break the national record of 62 minutes and 11 seconds, held by Janko Benša since 1998. It won't be easy at all, but I believe I'm ready for that challenge."
If he breaks the national record, Bibić will also achieve the best result in the history of the Belgrade Half Marathon. The record from last year is held by the Moroccan El Gazuani with 62:43 minutes.
Elzan will be on familiar ground in the Serbian capital.
"Honestly, I'm really looking forward to that race. My club teammates will be with me to help. I know the course well, and I expect to have great support from the audience. All the conditions for a good race are there. I believe that the participation of runners will be massive, sending another beautiful picture of how strong the running movement in Serbia is," said the best middle and long-distance runner in Serbia.
The ending season has been fantastic for Elzan, but he is already looking towards new challenges.
"I'm satisfied with everything I've done. European bronze, two broken national records, these are really serious achievements. Perhaps this was my best year in my career so far. However, I want more. Next year, in the first part of the season, I have the World Indoor Championships and the World Cross Country Championships in Belgrade, and then in the second part, the Olympic Games in Paris and the European Championships. Many challenges, and I hope that a good result at the Belgrade Half Marathon will be a harbinger of new successes," concluded Elzan Bibić.
The route of the 4th Belgrade Half Marathon remains unchanged from last year. The race will take place through the central streets of Belgrade, starting from the Church of St. Mark, passing through Dorćol, Kalemegdan, and Branko's Bridge. In addition to the half marathon race of 21 kilometers, on November 26, as tradition dictates, there will also be a 10-kilometer race and a Family Race of 2.3 kilometers with a humanitarian character. The races will start at 10 a.m.