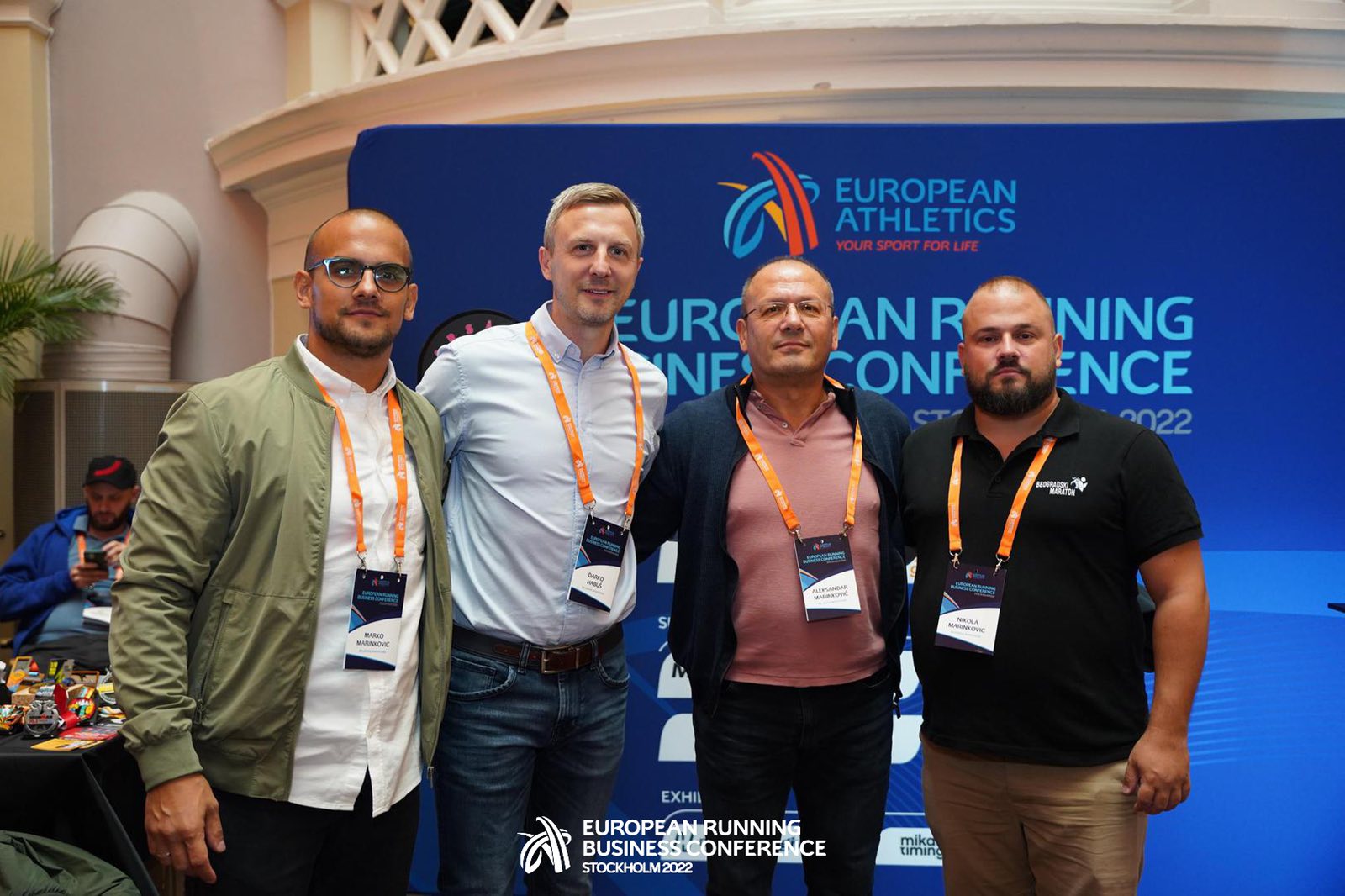 Belgrade Marathon delegation at the prestigious European Running Business Conference
Monday, 19. September 2022
The delegation of the Belgrade Marathon, led by director Darko Habus, was invited to attend the prestigious European Running Business Conference from 15 until 17 September 2022 in Stockholm, Sweden. The third edition of the European Racing Business Conference will bring together the biggest organizers of racing events, marathons and street races, federations and media from all over Europe and the world.
The delegation of the Belgrade Marathon will join the elite in the running industry and share with them their ideas, practices and experiences, but also discuss new racing technological solutions aimed at increasing the satisfaction of runners, which is set as a priority in the long-term development strategy of the Belgrade Marathon.
The Belgrade Marathon announces a large number of interesting encounters and meetings with representatives of the world's largest marathons, and judging by the agenda of the organizers of the European Running Business Conference, the "Norra Latin" center in Stockholm will host the biggest names among the organizers of running events.
The agenda of the European Racing Business Conference is full of meetings and workshops on topics such as the internationalization of events, communication and marketing strategies of the largest racing events, the needs of modern runners, additional content that accompanies the organization of such exciting events, technological solutions that increase the satisfaction of runners and the quality of events, but also experiences of the racing elite and meeting their needs. The conference will pay special attention to socially responsible activities that have become an indispensable part of every major racing event, and will symbolically close with a discussion on the topic "The Future of the Racing Industry".