Saturday
09. September, 2023
10K BELGRADE – Powered by NIKE
INFORMATION
Date of event: Saturday 09.09.2023.
Time of event: 15h-21h Start of race: 18h
Discipline: 10K absolute category
Organizer: Belgrade marathon and Sport time
Patron: City of Belgrade
Race package:
Gift of title sponsor and organizer: NIKE Dri-FIT t-shirt
Participant bib with chip timing (online diploma, online rezultati)
String bag (for baggage depository)
Gifts of partners and sponsors
Refreshments on course and at the finish (water, isotonic drinks, fruit…)
Medal at the finish
Medical security on the course and at the start/finish
Baggage disposal
Party after the race
Price of participant package until 06.09.2023:
2990 RSD (25 EUR)
*The organizer can close applications earlier if the planned number of participants is filled

Registration becomes valid only after registered payment of the participation package. Please use a valid email address when registering. One participant – one registration.
It is not possible to register multiple participants from one account.
All domestic and foreign participants 14 years or older have the right to participate. Minors between the ages of 14 and 18 must have their parents' written consent when picking up the participation package (the consent is signed when picking up the participation package or the consent is notarized).
Picking up the race packages
LOCATION
TC Galerija
Square "Bow", 1st floor
WORKING TIME
07.09. 12h-22h
08.09. 10h-22h
Race package can be picked up by your friend or family. Participant package pick up on the race day will be possible only for runners who are not Belgrade residents 15h-17h at the "race village"! Registration/payment on the day of the race is not possible!
Withdrawal or unplanned circumstance
A participant may withdraw from the race and is not under obligation to notify the Organizer.
In case of withdrawal or not being able to participate in the race due to unplanned circumstances, the Organizer is not under the obligation to refund the participant.
In the event of cancellation or postponement of the event due to force majeure – external events and extraordinary circumstances, including the COVID-19 pandemic or any other pandemic, natural disasters (floods, earthquakes, etc.), war or terrorist activities, public riots, fires or explosions or state measures authorities that make it difficult or impossible to hold the event, and which could not be foreseen, avoided or eliminated, the organizer is not obliged to refund the funds paid for the participation package.
In case of event cancelation or postponement all purchases will be transferred to next possible edition of event.
In the event that the state authority adopts special measures necessary for the event to take place (vaccination status or a negative test as a condition for participation…), the organizer is not obliged to refund the funds paid for the participation package in case of withdrawal of the participant.
COURSE:
Bulevar Nikole Tesle – Karađorđeva (okret) – Bulevar Nikole Tesle – Trešnjinog cveta (okret) – Bulevar Nikole Tesle – Ušće – Logor Sajmište – Ušće – Bulevar Nikole Tesle.
*The planned race route can be minimally adjusted and changed
TRACK LENGTH
10K
REFRESHMENTS STATIONS
3
Partners


Sponsors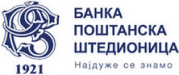 Media partners




The official timekeeper